Reduce High Insurance Claims by Suggesting FireBot to Your Customers
STOVETOP FIRES HAPPEN EVERY 3 MINUTES
The Cost Of Residential Fires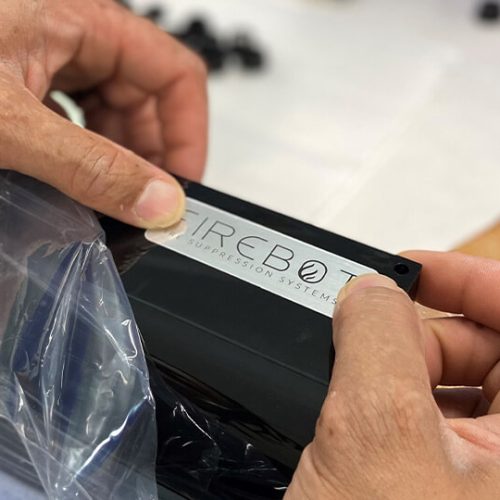 Coverage for
Multi-Family Residences
Insurance coverage for multi-family residences, such as condominiums and apartment complexes, is often much different than that of single-family homes. A fire in one unit can quickly spread to the other units, causing extensive damage in a short period of time. As an insurance agent, you can work with property managers and tenants to install FireBot in each unit so fires are more preventable and therefore less likely to happen. A fire suppression system can also decrease insurance rates for the multi-family residence, helping property owners save on their yearly costs.
Fire Protection
While Away from Home
Your clients may worry about a fire starting while they are away from home, which is where FireBot can provide peace of mind. If there's a malfunction with their gas or electric stove top while they're away from home, FireBot will activate and suppress the fire quickly and effectively. Instead of coming home to extensive damage and loss, your clients can come home to a safe and secure home.

Handling High
Insurance Claims
Hundreds of thousands of house fires happen every year, with approximately half of them starting on the stovetop. Fires can extensively damage a home, leading to high insurance claims for your agency, often resulting in a total loss for the homeowner. As their agent, you want to help your clients recover and rebuild following a house fire, and as you handle their claim, you can work with them on finding adequate fire protection for their new home, including a FireBot suppression system.
Reduce
Fire Claims

By 50%
As an insurance broker, you likely speak with your customers about all of the loss and damage prevention systems they need for their homes, including fire detection. However, if you've found that you've had several insurance claims for high amounts due to fire damage, it can be beneficial to talk with your customers about FireBot. Our smart fire suppression system can literally be a lifesaver when it comes to house fires, and it can help your insurance clients save on costs and claims.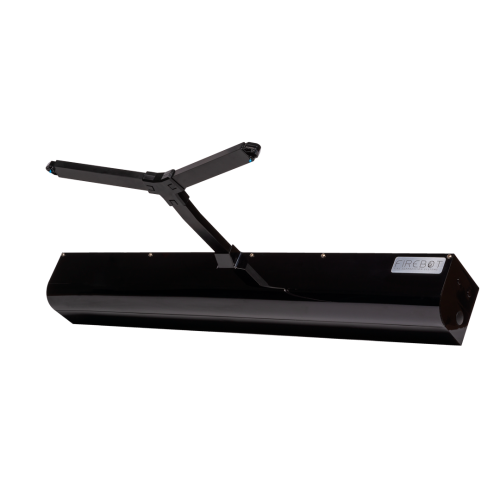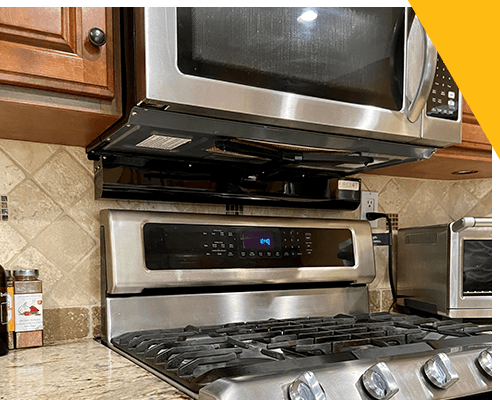 When a client is building a new home, one of their primary focuses is finding the right insurance coverage. They are putting a lot of time, energy, and money into building their house, and as their agent, your job is to make sure they have the proper coverage for property damage, theft, and other situations. When it comes to fire protection, FireBot can be the ideal choice to detect and prevent devastating fires that start on the stovetop. Our detection and suppression system could be the difference between a minor incident and major damage.
For those clients who are remodeling their home, it can be a good time to revisit their insurance coverage to see where adjustments may need to be made. As their agent, suggesting FireBot as an upgrade can help your client protect their home against fire, and could positively affect their monthly or yearly insurance rates. Since kitchens are often one of the first rooms to be remodeled in a home, our smart fire suppression system is the perfect choice for any renovation.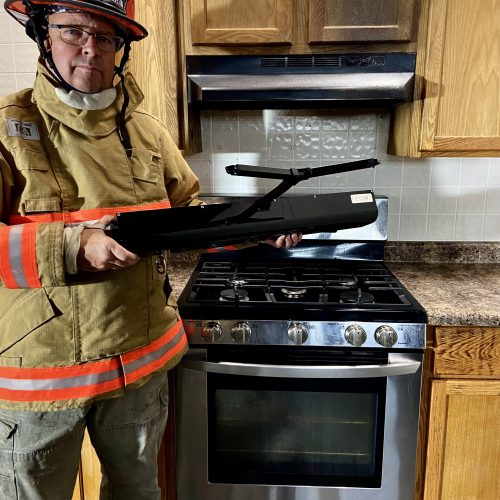 Partner With Us & Provide Savings For Your Clients
Firebot is an excellent way for fire fighters to protect their local communities and save lives. It is an invaluable tool for home fire protection and can help to prevent expensive damage and destruction in a home fire. Fire fighters should consider recommending Firebot as a valuable home fire protection tool for their local communities. Find out why you should choose us today!
Contact Us
Fill out the form below and a member of the FireBot team will be in touch.