FireBot for Senior Living
STOVETOP FIRES HAPPEN EVERY 3 MINUTES
The Cost Of Residential Fires
The Danger Of Kitchen Fires For Older Adults
Listen To Our Founder On The Positive Aging Community Podcast
Keep Your
Loved Ones

Save From Stovetop Fires
As the administrator of an assisted living facility, there's nothing more important than the safety and security of your residents and staff. At FireBot, we've created the world's first smart fire suppression system that can be installed in your facility's kitchens, whether in the residents' separate living spaces or your commercial kitchen. Our system is designed to detect and prevent potentially devastating fires through modern monitoring and suppression technology that puts a stove top fire out before it can spread.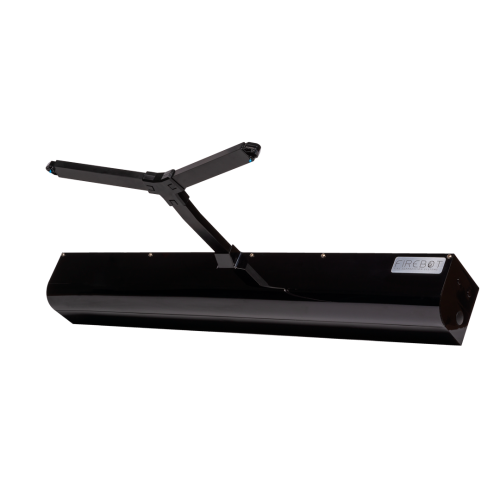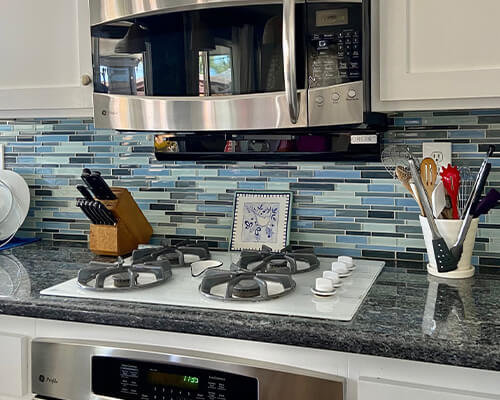 In many assisted living complexes, residents can have their own separate kitchens where they can make food at their own convenience. They're able to cook for themselves, as well as make coffee and tea on the stove top whenever they like. This can be key to helping them maintain their independence, but it's imperative to ensure the risk of fire is minimal to none in these situations. A resident may leave a hot pan or teakettle on the stove, causing the cooktop to get too hot, resulting in a fire. With a FireBot system in each kitchen, your assisted living residents, along with your building, can be protected from the danger of fire.
Commercial
Kitchen Options
If your assisted living facility has a commercial kitchen where food is made each day for residents who visit the community dining room, FireBot is an ideal choice. Our system has passed several rigorous tests to achieve ULA300A certification, which is a requirement for any commercial kitchen with four-burner stove tops. Our suppression system can extinguish an entire cooktop in seconds and keep it extinguished for five minutes, preventing flare-ups and reflashes from hot pans or a hot cooktop. This is a very important feature for assisted living facilities, where a cooking fire could be disastrous and extremely dangerous due to the number of people in the building and the scale of the structure.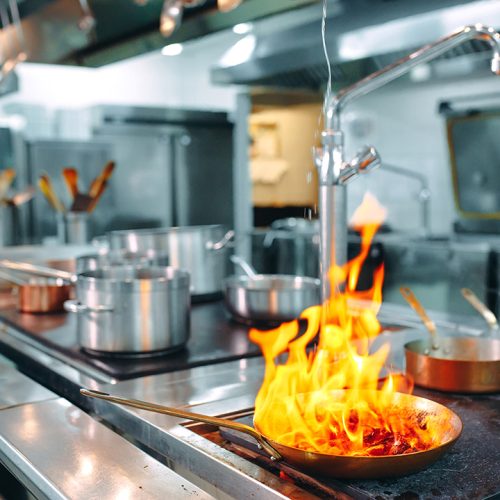 Our Fire
Suppression Technology
While other fire suppression systems can activate in the event of a cooktop fire and douse the flames with a dry powder, FireBot uses a specially formulated liquid suppressant that is 100% non-toxic and biodegradable. This is extremely important when it comes to the health and safety of your staff and residents. When the suppression system activates, it covers the entire stove top in suppressant, putting out flames, cooling the cooktop surface, and creating a physical barrier between the pans and the cooktop through the use of a surfactant. This prevents reflashes by keeping oxygen away from the fire. Our liquid suppressant also covers every surface, unlike competitor models where the dry powder only covers where it happens to land.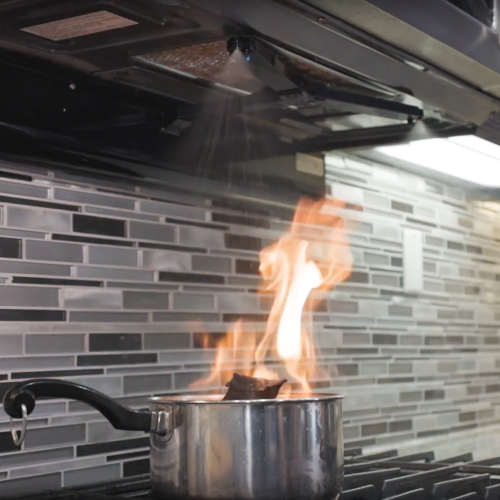 Improved Fire
Safety and Prevention
Your assisted living facility has the required safety and security measures, including smoke detectors, carbon monoxide alarms, locked doors, and more. These things are all designed to keep your residents safe, but with FireBot, you can provide better fire safety and protection for everyone who lives and works in the building. Our fire suppression system is easy to install and can be added to any stove top configuration. Your residents and employees, along with their families, will have greater peace of mind, and you'll be able to rest easy, knowing your fire prevention and detection system is as good as it can be.
If you'd like to learn more about our smart fire suppression systems for assisted living facilities, please follow the link below. You can also contact us by emailing sales@firebotsuppression.com and a member of our team will respond as soon as possible. We look forward to working with you!
SELF-ACTIVATING
FIRE SUPPRESSION SYSTEM FOR SENIOR LIVING
A low-cost device that detects and suppresses stovetop fires automatically.