HALF
of All Home Fires
Begin on the
STOVETOP
While FireBot was in its early creation stages, we discovered that approximately half of all home fires begin on the stovetop, equating to roughly 175,000 fires a year according to a National Fire Protection Agency (NFPA) report. Single-family homes aren't the only residences affected, but also include multi-family housing, apartment complexes, senior housing, and college dorms. Each of these stovetop fires is preventable with a suppression system like FireBot in place, potentially saving billions of dollars in damages and countless lives.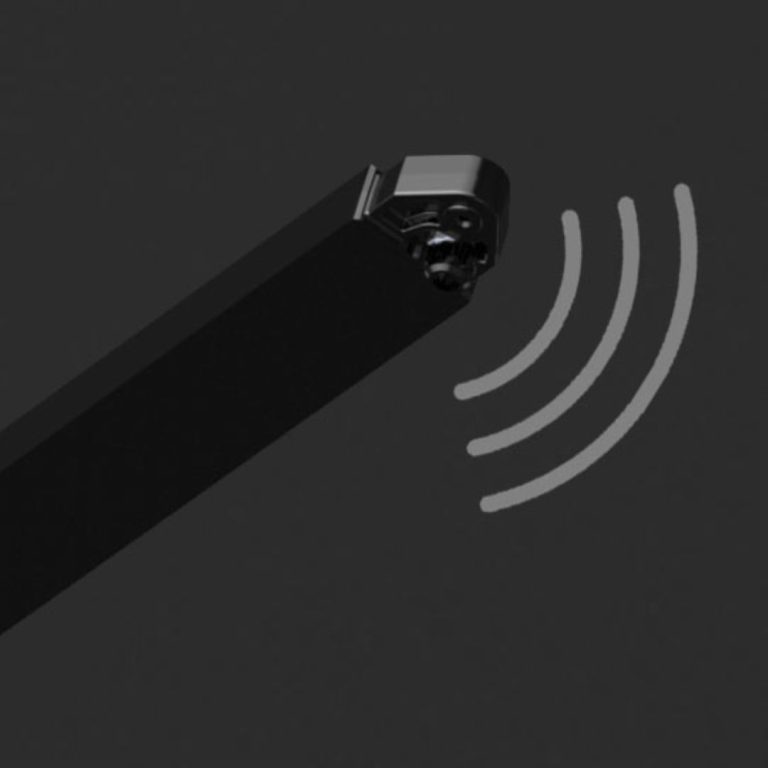 The shortcomings of a smoke detector in the home are in the name — they only detect smoke. While smoke detection is necessary for homes smoke does not always precede a fire. When it comes to the stovetop, the most relevant indicator of real danger is fire detection. Sensors on the FireBot detect when stovetop fires grow too large and hot and immediately sound a high-temperature alarm. Should the fire grow rapidly, FireBot will skip the alarm and immediately activate its fire suppression function.
Our Proprietary
Biodegradable

Suppressant
When we developed FireBot, we knew that a fire suppressant safe for the home was necessary. Not all kitchen fires are the same, so we created a proprietary, biodegradable, non-toxic liquid that can put out all types of kitchen fires, including oil and grease. Once activated, this proprietary liquid is dispersed for about 40 seconds, effectively putting out the fire.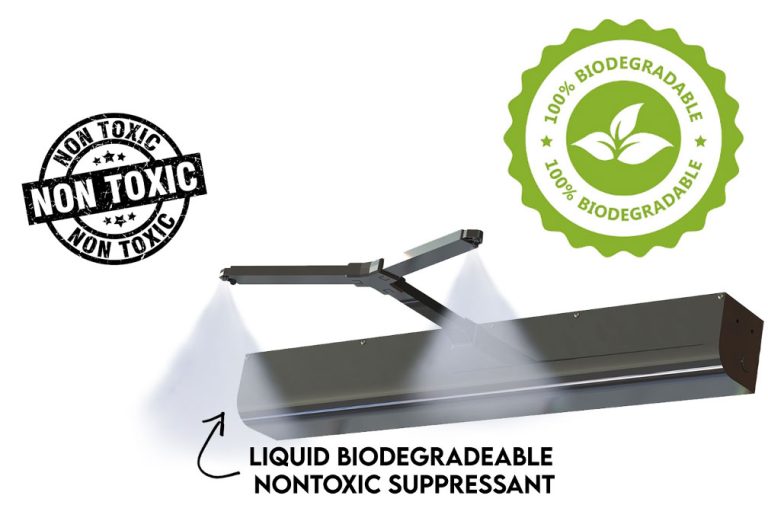 When it comes to mounting your FireBot above your stovetop, you have options! The standard wall mount works well if you have drywall behind your stovetop, and is the easiest, most affordable option. Alternatively, our microwave bracket works well if your stovetop has a backsplash. A third option includes a 3M peel-and-stick mount, which is ideal if you have a smooth backsplash and a vent hood.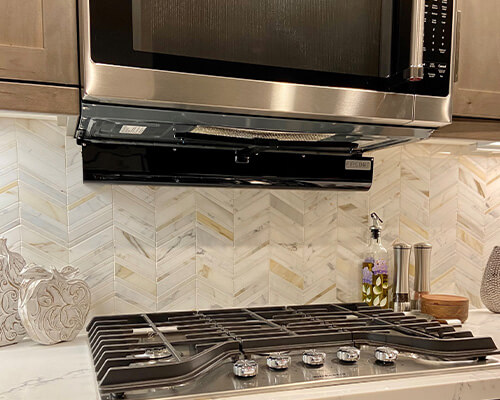 FireBot

is compatible with practically any stovetop configuration.

FireBot is battery-operated, completely self-contained, and features a sleek, modern housing design that fits with any kitchen. Sizes range from standard 30" wide stovetops, with additional models made for 36" and 48" stovetops. Buy yours in our online store today and protect your home from stovetop fires!