FireBot for Student Housing
Why Is
FireBot Detection and Suppression

Important For Student Housing?
As a college or university administrator in charge of student housing, your job is to ensure students have access to safe and affordable housing options. That can include both on- and off-campus housing, and one of the most important aspects of any student housing property is fire prevention. At FireBot, we can provide the world's first smart fire suppression system for student housing of all types. Our system can be the ideal choice for any type of kitchen in a dormitory, apartment building, and more, giving both you and your students the peace of mind that fires can be prevented at all times.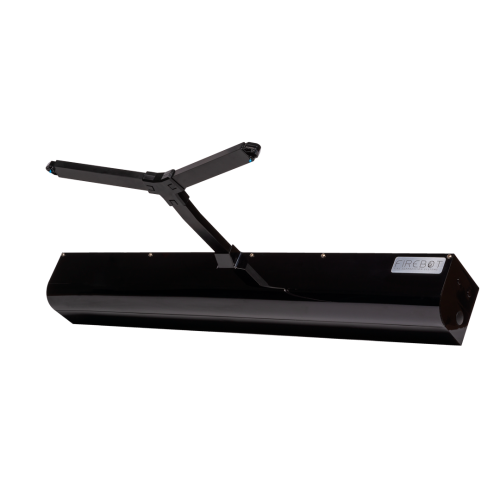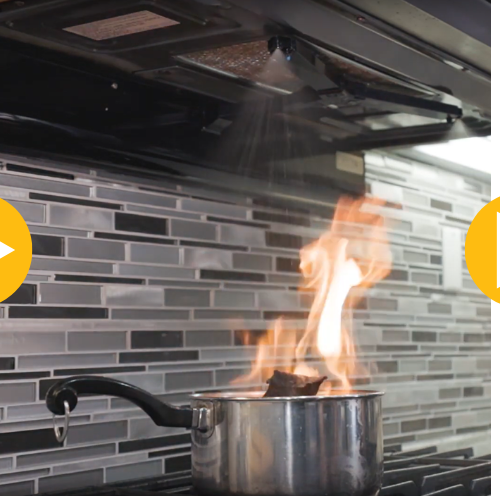 Most of your students likely live in on-campus housing, whether in a dormitory or apartment-style building. With so many people living in close proximity to one another, it's imperative to have the right fire protection and suppression systems in place to prevent fires from stove tops. With FireBot, you can install a suppression system in every area that needs one, including individual kitchen and community cooking spaces, which we will look at later on this page. Our systems are easy to install, and we can provide bulk pricing for your on-campus housing needs.
Many colleges and universities have off-campus housing that's available to students. The college or university is in charge of property management for the houses or apartment units, and the school must ensure everything is up to code in terms of safety and security, including fire prevention. If you have off-campus housing in need of an upgrade when it comes to fire prevention, our team can help you by providing FireBot units for every kitchen. Our suppression system can help you save on insurance premiums, providing long-term savings for as long as you own the off-campus housing properties.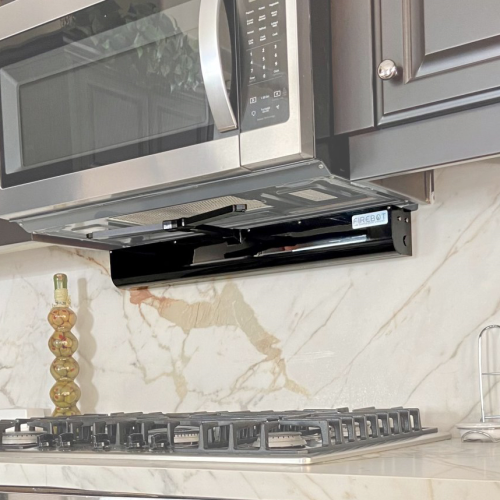 Individual Kitchens
and Kitchenettes
Student housing, whether on- or off-campus properties, often have individual kitchens or kitchenettes where students can cook meals. This is especially prevalent in housing properties where students have a suite of rooms and a central kitchen and bathroom that all of the suites share. With FireBot, these individual kitchens and kitchenettes can be upgraded with a smart fire suppression system, helping to prevent and protect against potentially devastating fires caused by unattended cooking or a malfunction with the gas or electric stove. With on-campus housing, a fire in one kitchen can often spread to other rooms and other floors of the dormitory, quickly causing extensive damage.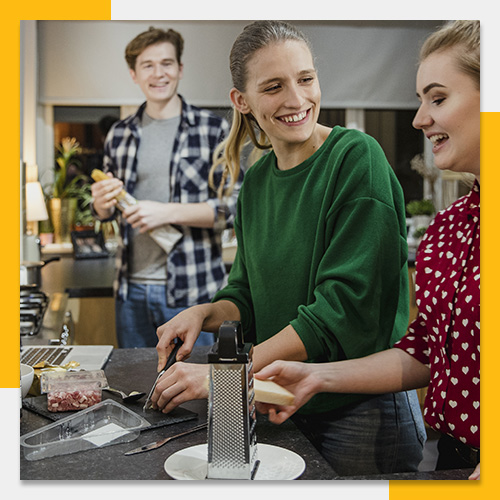 Community Kitchens
for Students
Your on-campus housing may not have individual kitchens for each group of suites, but instead has a community kitchen on each floor of the dormitory or apartment building. These are often full kitchens with a stove, refrigerator, microwave, and more, and students use them on a regular basis. While they may have access to a cafeteria, some students prefer to cook their own meals, which is why it's important to have a fire suppression system in these community kitchens. At FireBot, we can provide fire suppression systems for all of your dormitories and apartment buildings that have a kitchen on each floor.
If you're a school or landlords looking for a better fire suppression system for their rental property, FireBot is here to help. We have designed a modern system that can detect, prevent, and suppress dangerous house fires that start on the stove top, giving you and your tenants peace of mind. The system is small and sleek, and it can be installed in any kitchen configuration. Learn more by clicking the button below, and please feel free to reach out to us with any questions!
SELF-ACTIVATING
FIRE SUPPRESSION SYSTEM FOR STUDENT HOUSING
A low-cost device that detects and suppresses stovetop fires automatically.