FireBot For
New And Existing Homes
SMOKE DETECTORS ONLY
DETECT KITCHEN FIRES.
STOVETOP FIRES HAPPEN EVERY 3 MINUTES
The Cost Of Residential Fires

INTRODUCING
THE WORLD'S FIRST
SMART
 COOKTOP
FIRE SUPPRESSION SYSTEM

FOR All Homes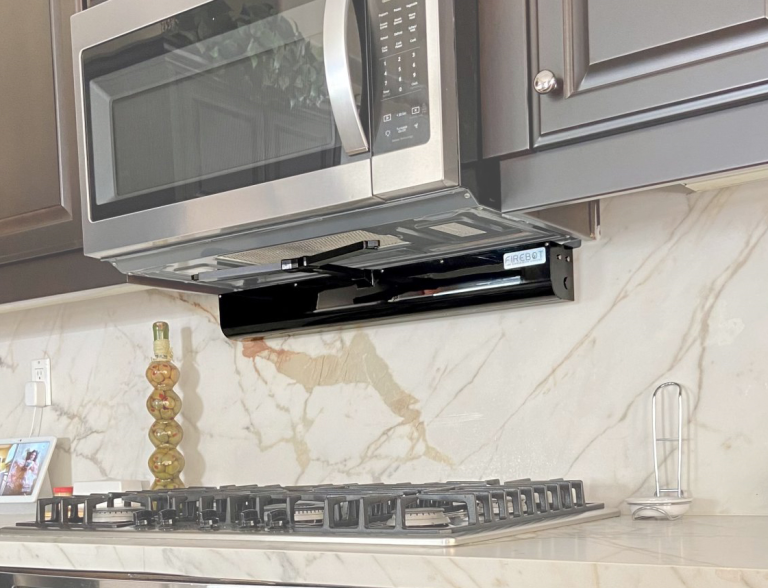 FireBot FireSuppression System Features:
Designed, Tested, and Assembled
in the USA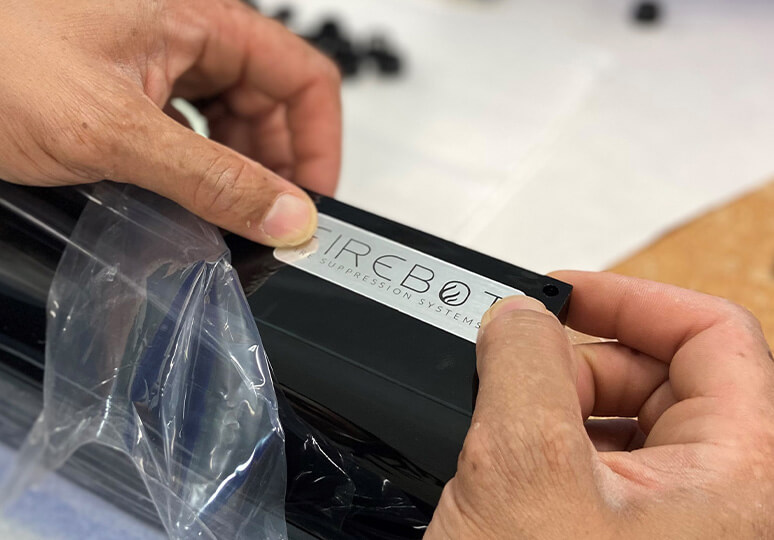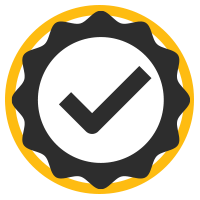 Unrivaled Quality in Fire Suppression
FireBot was developed from a desperate need to solve the problem of home fires that originate in the kitchen. From personal experience, our team knows the value of providing a quality safety product, which is why our FireBot products have been designed, tested, and assembled right here in the United States. Being able to fully control the quality standards has allowed us to provide our customers with the highest-performing products we would desire for ourselves.
Every single part that goes into our FireBot new and existing home fire suppression system is inspected and tested for quality. Ensuring an elite level of quality and zero defects is our goal, and this has required some extra quality control steps for us to achieve that are only possible by manufacturing FireBot locally.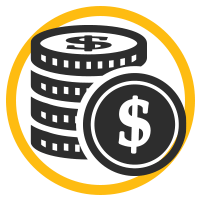 Long-Term Savings for New Home Development
Installing FireBot with your new home builds or existing home development projects provides long-term savings that help prevent one of the most common causes of household fires. Each FireBot system includes a 10-year service life. No other cooktop fire suppression system on the market provides this level of protection for an entire decade, nor does any other system perform as well. Equip the residents of your new home development, apartment complex, senior living residency, or any other residential building with fire suppression that is unrivaled in the industry, and protect your investment in the long term.
SAVE LIVES

AND PREVENT DAMAGE IN YOUR NEW HOME DEVELOPMENT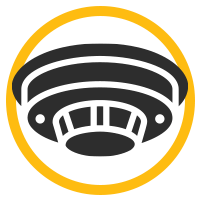 Fire Detection
FireBot utilizes two advanced electronic thermal sensors to monitor cooktop surfaces for flames that have grown too large and hot and have become dangerous. An alarm will sound when temperatures have reached threatening levels, and false alarms are prevented by a constant-temperature monitoring system before fully activating.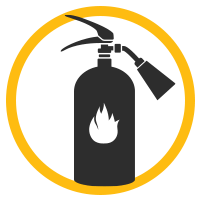 Suppression
Instead of relying on the decades-old fuse technology of our competitors, FireBot's advanced sensor technology will trigger the release of our proprietary suppression liquid when flames reach dangerous levels. This liquid has three functions: extinguishing flames (including oil and grease fires), cooling the cooktop surface, and applying a surfactant on the surface of pans that creates a physical barrier, drastically reducing the likelihood of reflashes from occurring. This liquid is non-toxic, 100% biodegradable, and easy to clean up.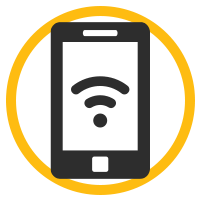 Wireless Capabilities
Made for the modern smart home, FireBot is the only fire suppression system that can also communicate wirelessly with occupants. Notifications can be sent to residents, property managers, and emergency response services. Additionally, FireBot can send signals to automatically turn off gas, electricity, and water when necessary to prevent further damage.
If you are a property developer, please contact our team today to learn more about this innovative, advanced, and life-saving technology that can easily be implemented into new home builds and existing home developments.
SELF-ACTIVATING
FIRE SUPPRESSION SYSTEM FOR NEW AND EXISTING HOME DEVELOPMENT
A low-cost device that detects and suppresses stovetop fires automatically.