FireBot for Rental Properties
Rest Assured When You Install Our Smart Fire Detection & Suppression System
STOVETOP FIRES HAPPEN EVERY 3 MINUTES
The Cost Of Residential Fires
When it comes to your rental properties, you know how important it is to have the right systems in place to mitigate risk and protect your spaces. With the recent advancement of smart technology solutions, it's now easier than ever to implement effective solutions for everything from fire suppression, fire detection, security, safety, and more. For hospitality and timeshare companies, fire safety and prevention should be a top priority. 
FireBot is one such smart fire detection and suppression device that has been carefully designed to help keep your stovetop spaces safe from fire. Our FireBot system is designed to detect smoke, fire, and heat levels using smart technology solutions that can be easily integrated into existing fire safety protocols. Learn more about the benefits of implementing our FireBot smart fire detection and suppression system and order yours today!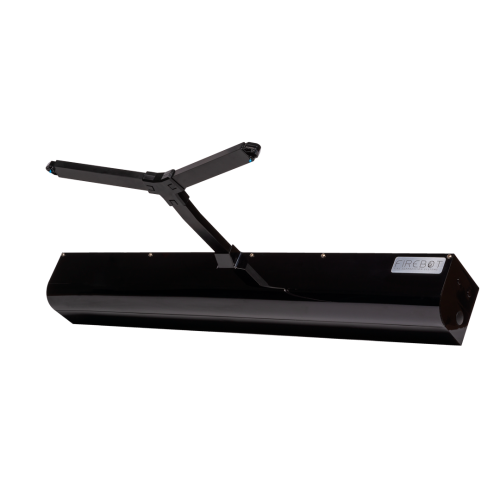 You Never Know When
a Cooking Fire Can Start
A fire on your stovetop can happen for a variety of reasons, like an unattended cooking fire, a burned meal, or even an issue with the stove itself. Thankfully, FireBot technology is designed to detect and suppress fire in a fraction of the time it takes traditional fire suppression systems to even detect a fire – keeping fire risks to a minimum while protecting your property and your guests.
This smart technology also gives FireBot an advantage against the competition and works as an effective and reliable fire suppression solution for anywhere with a stovetop. From tester kitchens to timeshare apartments, catch a kitchen fire before it gets out of control with a FireBot smart fire detection and suppression device!
Why Choose the FireBot
Smart Fire Detection and Suppression Device?
FireBot provides a comprehensive fire suppression system that helps protect you from the risks associated with fire hazards. Many standard smoke detectors only detect the presence of a fire. We wanted to take that one step further with our suppression system which uses a biodegradable liquid to instantly extinguish the fire. Not only does our smart fire detector and suppression device alert you when a fire is detected so you can act quickly, but its sleek, seamless design makes it nearly invisible once installed. If our smart smoke detector goes off, it also offers an easier cleanup process than traditional sprinkler systems.
Protect Your
Rental Property
When it comes to timeshares, fire safety is essential to protecting your investments. FireBot provides an essential fire protection solution that can help you protect your investment from fire-related incidents. Our fire suppression system helps detect fires quickly, suppressing any fire before it spreads, and alerts you when a fire is detected so you can take action as soon as possible.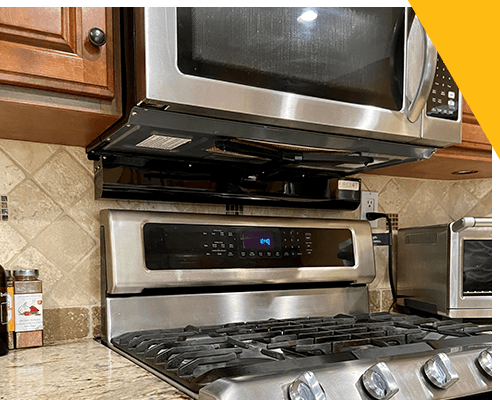 Experience the
FireBot Advantage Today
FireBot is the perfect fire suppression system for hospitality and timeshare companies looking to ensure the safety of their staff, customers, or clients. With FireBot, you can rest assured that fire hazards are detected and managed quickly and effectively. Investing in FireBot provides your business with a smart fire suppression solution that takes fire safety to the next level. 
SELF-ACTIVATING
FIRE SUPPRESSION SYSTEM FOR RENTALS
A low-cost device that detects and suppresses stovetop fires automatically.